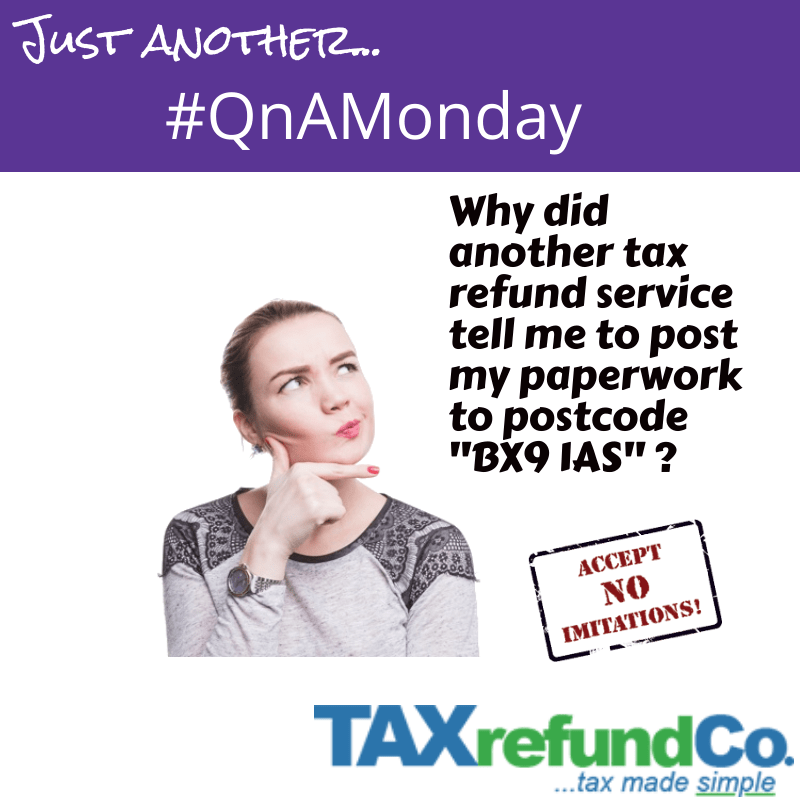 Ahh, imitation – they do say it's the highest form of flattery!
While that's nice to know, we do see a number of customers who've applied to other companies for their tax refund – only to be left high and dry… just take a look at some of the comments we get and try and help with!
There are a number of things you can look out for, to ensure that you're getting the high level of service and detailed tax review that we offer here at The Tax Refund Company…
Firstly, be aware of any company that asks you to post or return your paperwork to any address with the postcode BX9 1AZ.
This address is HMRC itself, so all they're doing is have you post your own paperwork to HMRC, for them to do the work!! 🙁   >:(    Needless to say, HMRC isn't very keen on applications like that…
Of course, these companies won't tell you they're doing this because they want you to think they're actually doing some work for you to justify their fee.
It's a very easy trick to miss if you don't know what to look for, especially as it will be very well disguised.
Want more #QnAMonday tips and info? Just click on the hashtag, check out the FAQ's on the site, or come message us live on our Facebook page! 
We'd love to hear from you!