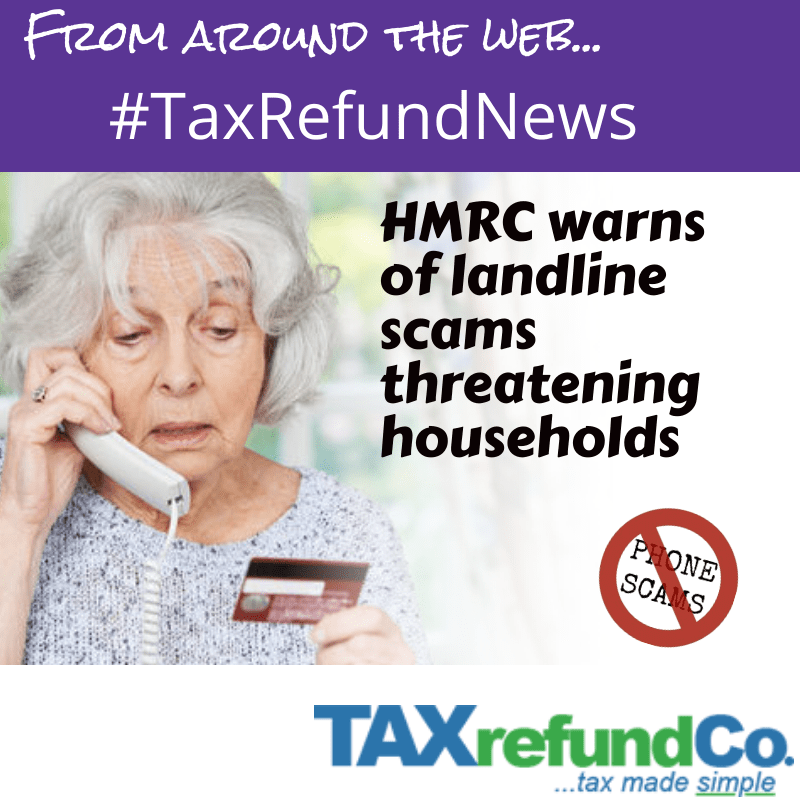 As a responsible financial services provider, we feel it is our duty to make our customers and the public at large aware of the risks that can exist and mistakes that can be avoided.
Dealing with your tax refund is something we take very seriously and so too is the trust you place in us to help you achieve that.
HMRC this week have released a warning to UK householders around the use of landline phone calls. where the caller claims to be from HMRC.
These unscrupulous callers then attempt to steal money from taxpayers, often with worrying threats of imprisonment or bailiffs.
Phone scams often target the elderly and vulnerable using HMRC's brand as it is well known and adds credibility to a fraudster's call.
How Do I Know if it's Fraudulent Call?
Fraudsters will call your landline claiming to be from reputable organisations such as HMRC. Contact like this is designed to convince you to hand over valuable personal details or your money.
Don't assume anyone who calls you is who they say they are. If a person calls and asks you to make a payment, log in to an online account or offers you a deal, be cautious and seek advice.
HMRC will only ever call you asking for payment on a debt that you are already aware of, either having received a letter about it.
Here at The Tax Refund Company, we work closely with HMRC on your behalf.
Genuine organisations like ourselves and HMRC will never contact you out of the blue to ask for your PIN, password or bank details.
If you think you've been the victim of a fraud, you can report it to ActionFraud on 0300 123 2040.
Don't forget, one of the best ways of staying safe is to always use a genuine company, like ourselves here at The Tax Refund Company.
More Info:
https://www.gov.uk/government/news/hmrc-warns-of-landline-scams-threatening-households
https://www.gov.uk/government/publications/genuine-hmrc-contact-and-recognising-phishing-emails