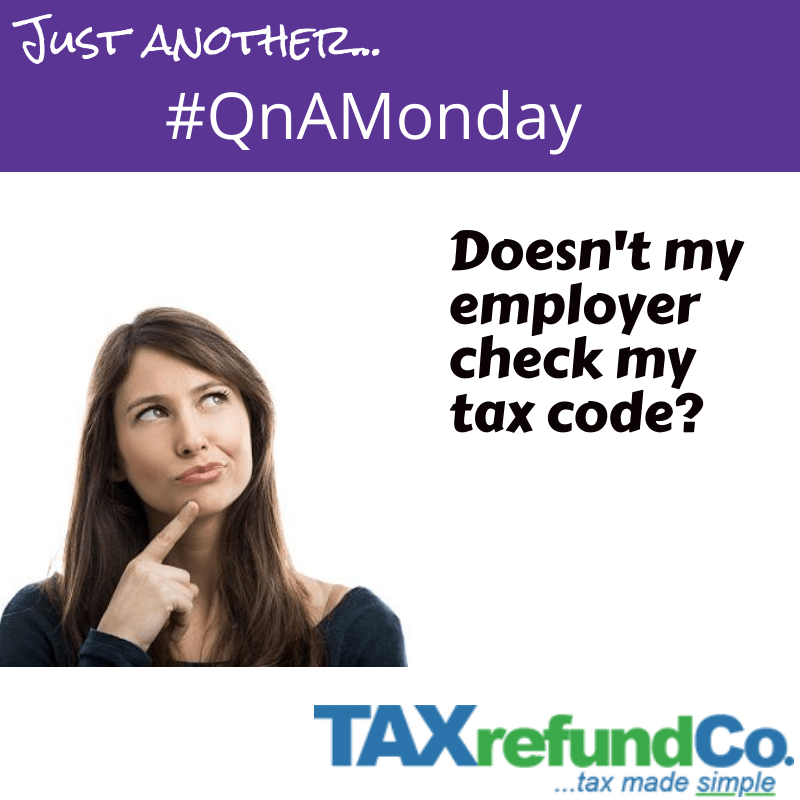 Well – It's Monday once again, so that must mean it's #QnAMonday!
Today, we're taking a look at why you can't just assume your employer has your tax code correct, and why you should check for yourself…
Don't forget, our tax refund calculator is FREE (it won't cost you a penny to check).
If you complete your check-up, you'll either get a refund or the knowledge that your tax code is actually correct – so you can be confident you're not paying more than you need to!
For even more tax refund questions and answers, take a look at our FAQ's over on our website at https://thetaxrefundcompany.co.uk/faqs/ .
Doesn't my employer check my tax code?
We're asked this nearly every day! Your employer has to use the tax code they're given by HMRC. If the code's wrong, your employer can't do anything about it. It's up to you to check the code and make sure HMRC has given them the right one. If it's wrong, it's your responsibility to get it corrected as soon as possible.